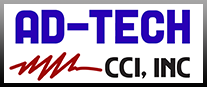 Support Tools

View IDEC's complete product line
in IDEC's Virtual Catalog

Need assistance Setting up a new OI Touch Screen or PLC? Check out IDEC's tutorial videos here

Check out helpful videos here
Featured Products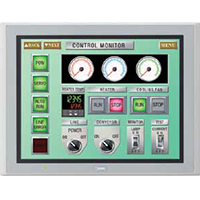 HMI (Operator Interface) - IDEC High Performance Series provides vivid cutting edge color, using the same technology as LCD TVs, they feature the brightest screen in the market with LED backlight up to 800cd/m2.  High Definition Quality TFT LCD Screens with SVGA resolution and 65,536 colors provide sharp images and superior resolution.

Literature:
Catalog | Selection Guide | High Performance Series | 4.6" HGIF | 5.7" Basic

More HMIs at IDEC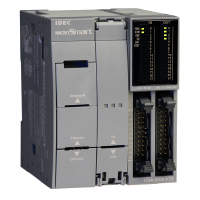 NEW: MicroSmart FC6A PLC Plus - Now with BACnet, "Building Automation and Control Networking Protocol". A communication standard for building networks and equipment, this protocol has been standardized for interoperability between systems built by different manufacturers. Conforming to BACnet allows equipment and systems that use the IDEC MicroSmart FC6A Plus, such as HVAC, lighting, security and peripheral equipment, to be connected and monitored using a common method.

Literature:
Brochure | Datasheet
More MicroSmart FC6A PLCs at IDEC

FT1A Smart Axis HMI and PLC - IDEC FT1A controllers are available with 12, 24, 40 or 48 I/O, while a 3.8-inch HMI + PLC is also available with sophisticated features and a super-bright LCD screen.

Literature:
Brochure | Datasheet
More FT1A Smart Axis at IDEC
E-Stops - XN, XA and XW Series emergency stops, represent the world's safest E-Stops.  XN4E E-Stops allow users to mount padlocks for added safety and when coupled with IDEC's unique "safe break action" technology that uses a unique reverse energy structure to ensure that the NC contacts will open if the emergency switch is damaged; the NC contacts will reliably open, even if they are welded, and stop the machine.

Literature:
Brochure | Datasheet
More E-Stops at IDEC
Push Button and Pilot Devices - From miniature pilot lights and industrial switches that mount into 8mm panel cut outs through full size industrial switches that mount into 30mm cutouts, IDEC has an industrial switch or indicator for almost any application. Terminations include solder / quick connect terminals, screw terminals, or PC board pins for direct board mounting. Miniature models use snap action gold plated contacts for superior low level switching, whereas larger models use slow-make, double break contacts for switching heavier loads, up to 10A.

Literature:
Catalog | CW Series | Selection Guide
More Push Buttons and Pilot Devices at IDEC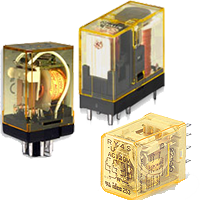 Relays and Sockets - IDEC offers a broad range of relays from 6mm high density RV8 series rated at 6 amps for SPDT to a 16 amp contact rating for compact RJ series of relays. Other offerings include the industry workhorse RH series relay as well as latching and force-guided relays and sockets to mount all, as well as IDEC timers.

Literature:
Catalog | Selection Guide | Smart Relays
More Relays and Sockets at IDEC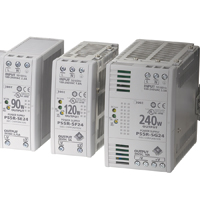 Power Supplies - - IDEC slim line, standard or metal frame power supplies are available with worldwide approvals, universal input voltage, fused inputs and overload protection.

Literature:
Catalog | Brochure
More Power Supplies at IDEC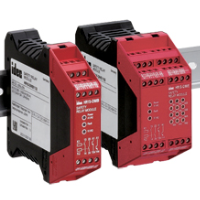 Machine Safety - IDEC offers a comprehensive machine safety portfolio from easy to program safety relays and controllers, to door interlocks (contact and non-contact) safety curtains and grip switches.  These products provide the highest levels of safety, adhering to ISO 13849-1 standards.

Literature:
Catalog | Safety Relays | Safety Controller
Safety Interlock Switches | Safety Curtain Lights
More Machine Safety at IDEC

Need a quote or to place an
order please email us or
call 800-221-1014
Catalogs
Videos
View more videos on our Youtube channel
Multimedia capabilities of IDEC's
High Performance IO Touch Screens


Features of IDEC's compact Din Rail
PS5R Power Supplies


Capabilities of IDEC's High Performance IO Touch Screens' display