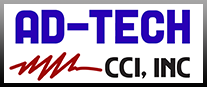 Support Tools

Not sure on which Power Supply is best for you? Use PULS' Power Supply Selector to find the best solution

Check out helpful videos here
Featured Products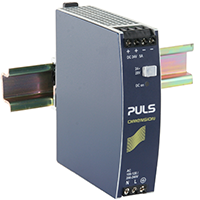 C Series -The C-Series power supplies are affordable basic units comprising an alternative to the feature-rich Q-Series. In terms of quality, ease of operation, small overall size and generous power reserves the C-Series is a very reliable power supply. In this sense, the same standards apply to the C-Series as to all other PULS products. In the 120W class, the C-Series units are even smaller than those of the Q Series and are every bit as durable, with a specified life expectancy of the electrolytic capacitor of 50,000 hours.

The guaranteed power boost of +20% of the rated power is intended to ensure optimal adaptation to fluctuating loads. If the ambient temperature remains below 45°C or with forced ventilation, this performance is even specified for continuous loads. Nor were any compromises made when it comes to limiting the inrush current. This unpleasant side effect of switching power supplies was completely eliminated by means of a new circuit.  

Literature:
CS5.241-5 Amps | CP10.241-10 Amps


More C Series at PULS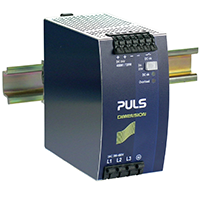 Q Series -  The most outstanding features of this Dimension Q-Series DIN-rail power supply are the high efficiency and the small size, which are achieved by a synchronous rectification and further novel design details. The Q-Series is part of the Dimension family, existing alongside the lower featured C-Series.
With short-term peak power capability of 150% and built-in large sized output capacitors, these features help start motors, charge capacitors and absorb reverse energy and often allow a unit of a lower wattage class to be used.

Literature:
QS5.241-5 Amps | QS10.241-10 Amps

More Q Series at PULS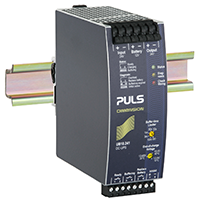 DC-UPS Controllers U Series - Designed to bridge power failures or voltage fluctuations, the PULS uninterruptible power supplies (DC-UPS) and Buffer units are additions to standard 24V power supplies. Expensive downtimes, long restart cycles and loss of data can be avoided, especially in mission critical applications where a power disturbance or outage is not tolerable.

Literature:
UB10.241
More DC- UPS Controllers at PULS

DC/DC Converters - DC/DC Converters, isolated output, 12-48 VDC output, Efficiency up to 90.3%.   Negligibly low input inrush current, ATEX approved and 20% power reserves can be used continuously up to +45°C.  Full output power between -25 and +60°C.

Literature:
CD5.241

More DC/DC Converters at PULS

Need a quote or to place an
order please email us or
call 800-221-1014
Catalogs
Videos
View more videos on our Youtube channel
Efficiency of PULS Power Supplies


Features of the
PULS DC-UPS Controller