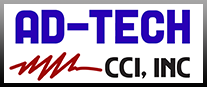 ABB Drive Forum July 2019
Manufacturers and machine builders are invited to join us on Tuesday, July 30th for a day long training and seminar event at DenTech Industrial in Denver, PA. The ABB Mobile Customer Experience will be on site and attendees will be able to select classes and events hosted by ABB Drives experts. A free breakfast and lunch will also be provided to attendees.
| | |
| --- | --- |
| DenTech Industrial is a trusted one-stop source for custom industrial solutions. Their skilled in-house team specializes in automation, control panels, dust collection, fabrication, and machining services. Committed to quality, they are the preferred industrial contractor for businesses in North America. Tours of the DenTech Industrial dust collection, panel building and fabrication operations will be availible throughout the day. | |
| The 2019 ABB Drive Forum is designed for Manufacturers and OEM Machine Builders that use, operate, and develop VFD technology. Attendees can participate in a wide array of seminars and workshops for new users or expert application engineers. With live demonstrations utilizing the mobile ABB Customer Experience, attendees can see the latest products in action in an array of applications. | |


Workshops and courses:


Workshops, in red, will be a more hands on experience working with devices.

Courses, in blue, will be class room style learning.

VFD DRIVE SELECTION/TUNING
This workshop will review various applications and best options for variable and constant torque applications and will culminate with the connection of the VFD to Drive Composer for VFD setup and selection of I/O macro that best fits the provided examples.

INTEGRATED SAFETY WITHIN A VFD
VFDs predominantly offer SAFE Torque Off functionality with integration of a third party safety relay, but are there any with integrated safety functionality. Explore the ACS880 VFD with safety functionality built in.

VFD PID PROGRAMMING
Through the use of the analog inputs of a standard VFD, a feedback loop will allow for use of the PID loop built into most ABB VFDs. Attendees will use a ABB Drive with feedback loop to program a single loop PID function.

PLC FUNCTIONALITY IN A VFD
Drive Composer (Free software download) allows for PLC programming functionality within the VFD utilizing on board I/O to control a motor and drive outputs not related to the motion application.



DRIVE COMPOSER PRO (SETUP SOFTWARE) INTRODUCTION
This workshop will review the basics of Drive Composer (Free demo software included with class) and the ability to setup, configure, and program a VFD from a PC tool. The workshop will conclude with a live demo of a VFD operating a motor and utilizing the software to record and troubleshoot applications with the graphing tools within the software.

ENERGY SAVINGS WITH VFDs (AFFINITY LAWS)
Utilization of VFDs for flow control in lieu of proportional valves have the ability to easily save 50% energy or higher with simple motor control. This course will also explore applications that at first appear to meet this criteria and examine why VFD control will not work for all applications.
 

PROPER VFD WIRING AND GROUNDING
This workshop will review the proper wiring, grounding, and bonding requirements of ABB VFDs. Many typical questions will be addressed that relate to I/O commons with power supplies, ground loops, bearing currents, and VFD cable requirements with VFD installations. Attendees are encouraged to submit questions in advance to be covered within the class at esales@ad-techcci.com.

DRIVE COMMUNICATIONS
Experience the simplicity of integrating an ABB VFD to your automation network via EthernetIP, EtherCat, ProfiNet, or Modbus TCP. Standard communication cards available from ABB make this network connection and control simple for first time users. Learn more in this hands-on workshop.
Time and Location
8:30AM – 5:00PM
Tuesday, July 30th
DenTech Industrial
1975 North Reading Road
Denver, PA 17517

Who should attend
Manufacturers and Machine Builders that use, operate, and
develop VFD technology

Details

Expert to entry level workshops
Expert application engineers
ABB Mobile Customer Experience
Breakfast and lunch
ABB Giveaways and prizes
DenTech Industrial facility tours